DONATE TO CHANGE YOUNG LIVES THROUGH FITNESS
Lil' Dog Youth Fitness Scholarship
Grynd House Fitness Center welcomes help from the community to empower youth through athletic involvement. Your gift provides the youth we serve with life-changing elite fitness products to build strong minds and strong bodies. Our impact together will provide those under-resourced communities the opportunities to get off the sidelines and into the game through community involvement. Thanks to your generous support, youth are reaching their full potential both in the gym and outside the gym. Let's invest in a shared future where all kids have access to fitness opportunities in their own neighborhoods in their own language. Show your dedication by sponsoring a youth-membership by clicking the link here or making a selection under the Membership and Scholarship tab. Interested in other ways to give? Call 419-702-0509. Make checks payable to "Go Tyme Grynd LLC" and mail or deliver them to:
Grynd House Fitness Center
3403 Monroe Street
Toledo, OH 43606
Please send donation receipt and acknowledgment request from contact page.
Those in need may apply for scholarships by visiting the Grynd House Fitness Center.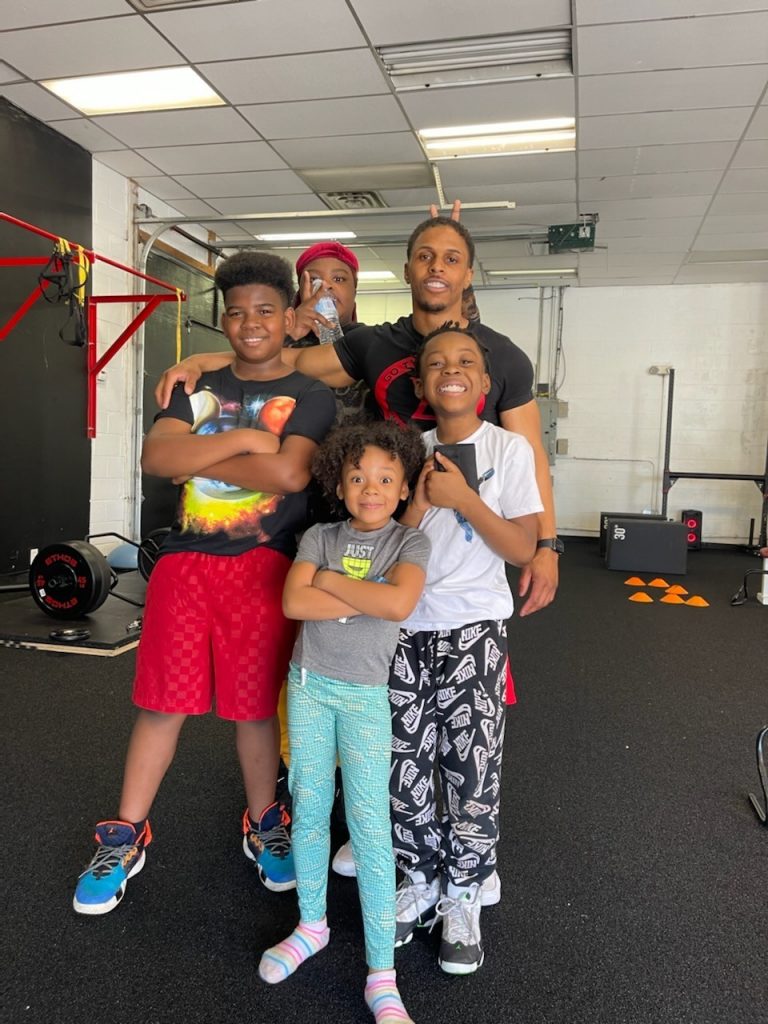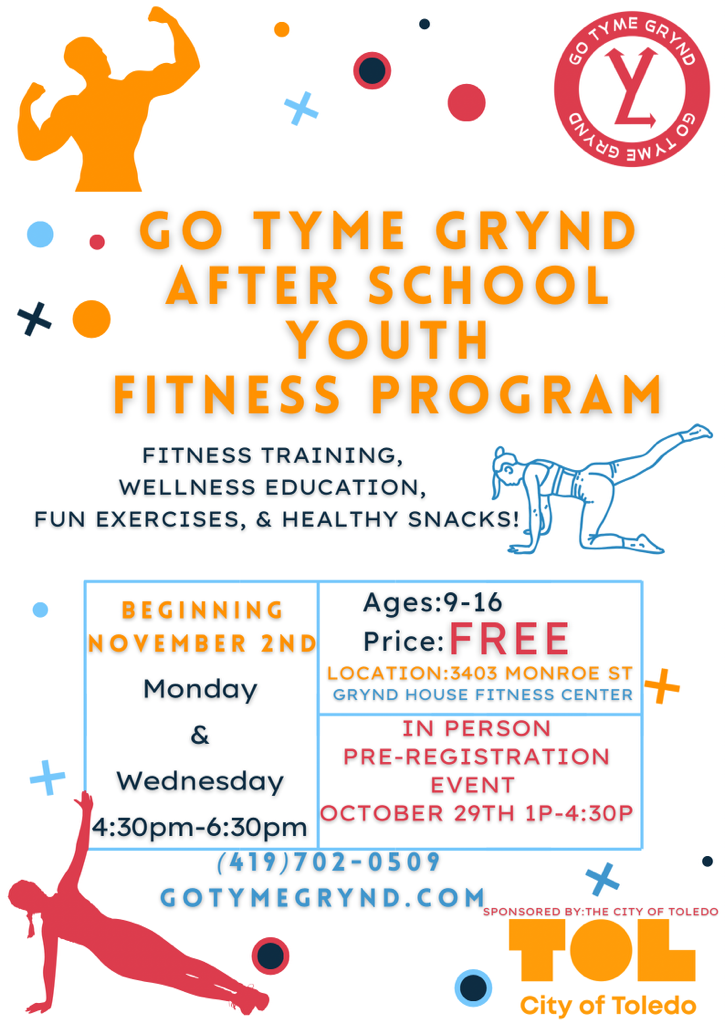 Go Tyme Grynd After School Youth Fitness Program 2022-2023
Go Tyme Grynd After School Youth Fitness program combines both fitness and education into fun group activities that will engage and inspire young people. These days, the challenges of encouraging children to incorporate exercise into their daily lives is more necessary then ever to promote good health and wellness. Therefore, we have partnered with the City of Toledo Parks & Recreation Department to provide a free opportunity for parents to ensure their children are involved in physical fitness activities when they are most vulnerable. Our program is created and lead by ISSA Certified Elite Trainer, DeAndre ""Coach Poo"" Gaston. The young people will gain experience of safe physical fitness & healthy nutrition habits through coaching & fun group activities. Commitment to the 10- Week program is encouraged for maximum results. In-Person registration and informational session will be held on October 29th from 1PM-4PM.
Sessions will take place at Grynd House Fitness Center (3403 Monroe St., Toledo, OH 43606)
Monday & Wednesday 4:30 PM – 6:30 PM
Start Date: November 2, 2022
End Date: January 25, 2023
Youth Fitness Training Class