Go Tyme Grynd is a movement of underdogs who are not
supposed to win but are determined to do it anyway.
FREE YOUTH FITNESS OPPORTUNITY
GO TYME GRYND YOUTH SUMMER FITNESS PROGRAM 2023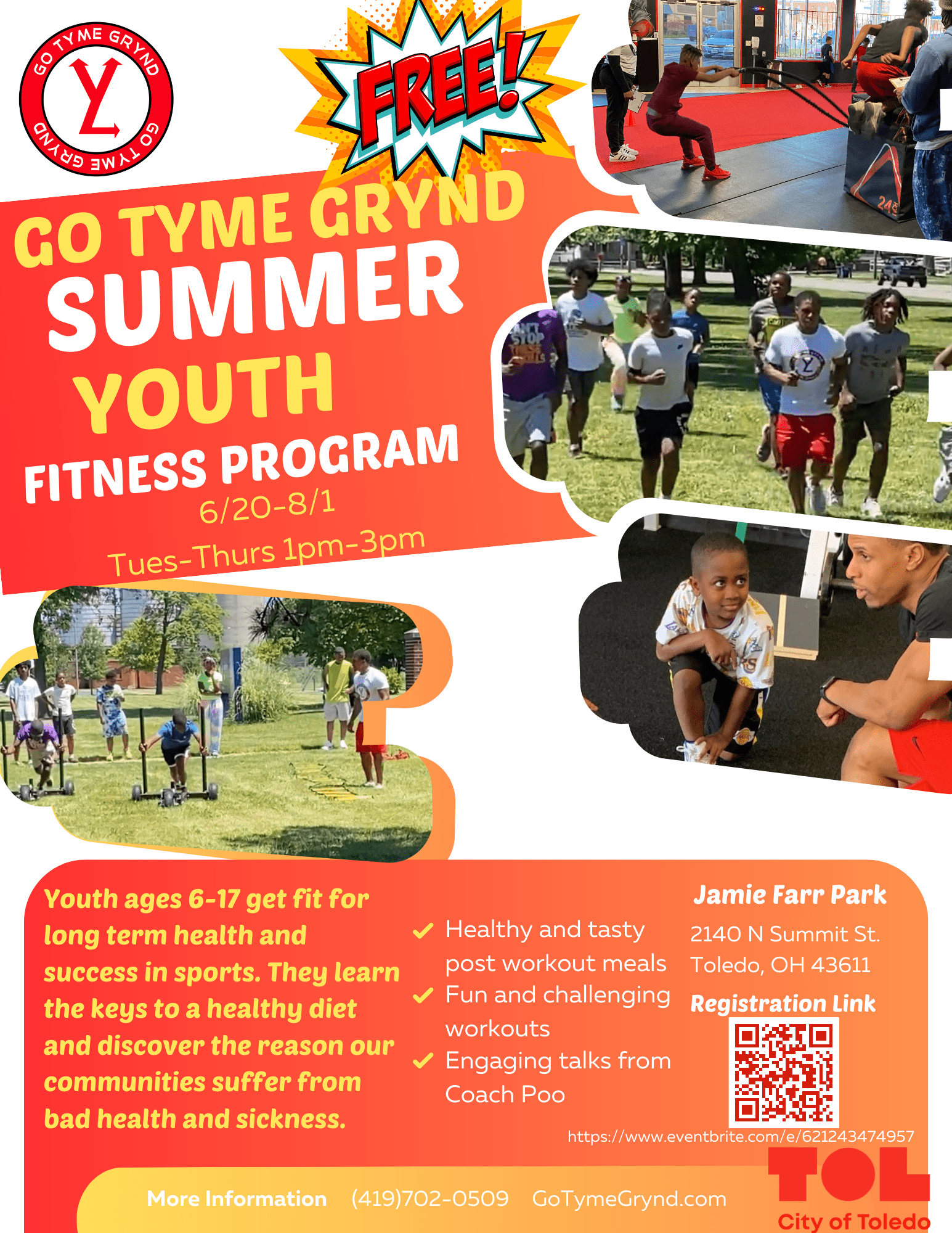 Go Tyme Grynd Summer Youth Fitness program combines both fitness and education into fun group activities that will engage and inspire young people. We have partnered with the City of Toledo Parks & Recreation Department to provide a free opportunity for parents to ensure their children are involved in physical fitness activities when they are most vulnerable. Our program is created and lead by ISSA Certified Elite Trainer, DeAndre ""Coach Poo"" Gaston. Our 6-week program will be Tuesdays & Thursdays for 2 hours each day. Participants learn the basic fundamentals of exercise that focus on developing youth in 5 basic areas.
Areas include:
Coordination
Core
Endurance
Strength
Power
All children MUST have a registration/waiver form signed by a parent or guardian in order to participate.
In-Person registration and informational session will be held on May 20 from 11 a.m. to 2 p.m. at Joe E. Brown Park, 1340 Blanchard Street.
Online registration can be found on Eventbrite.com or click the registration link below.
We will help make this your Child's most exciting summer ever we look forward to seeing your child there!
Come celebrate life health and fitness at the Grynd House. Enjoy delicious healthy food, great music, and good people. Join your choice of a variety of fun group fitness activities and challenges: step dance, boxing, HIIT, weight lifting and more! Work with some of the best trainers in town. DJ BriZ Bri will be on the turn tables. All fitness levels are welcome, ages 12 and up. Tickets are $20, spots are limited. Reserve yours now!
Call (419)-702-0905) or visit 3403 Monroe.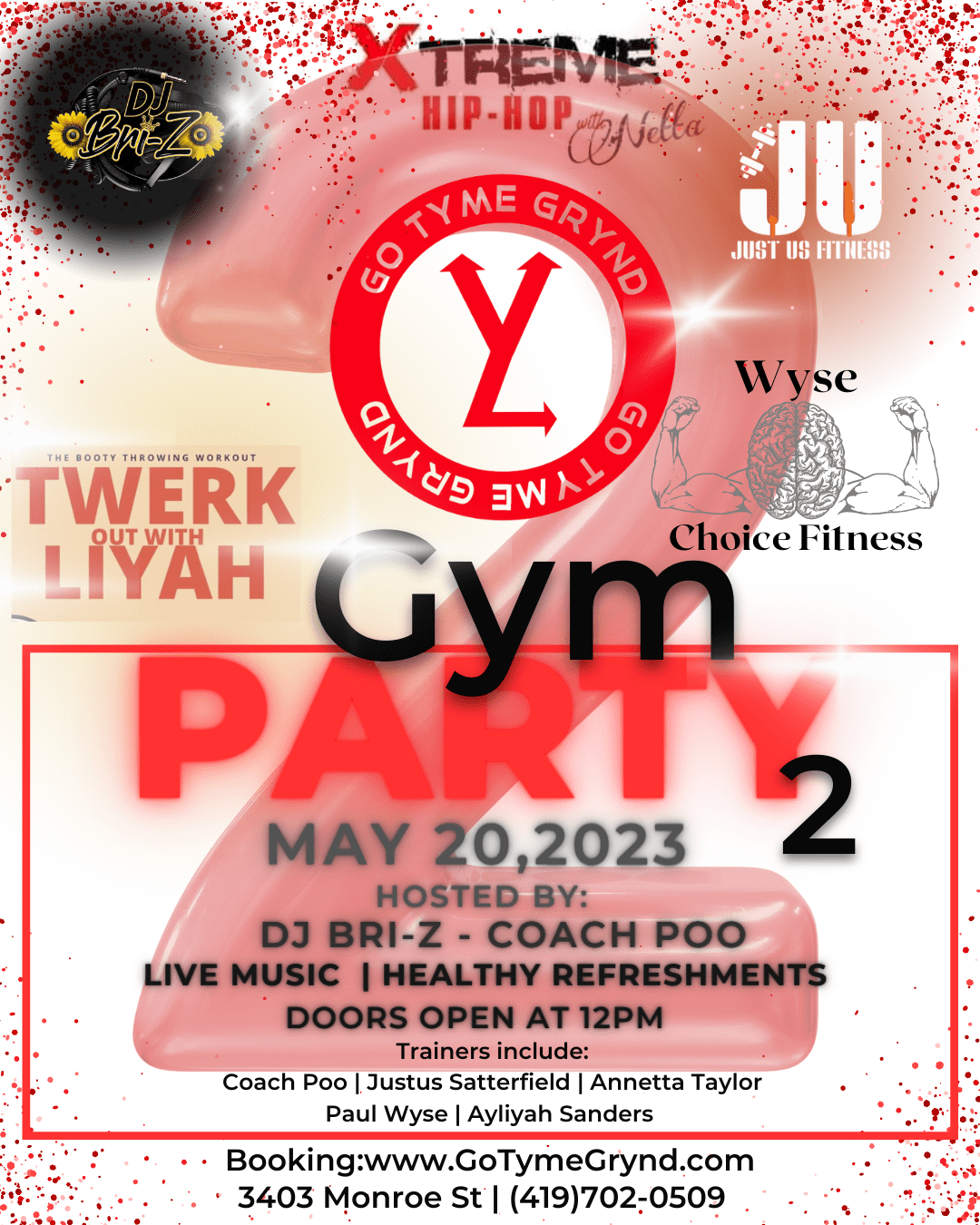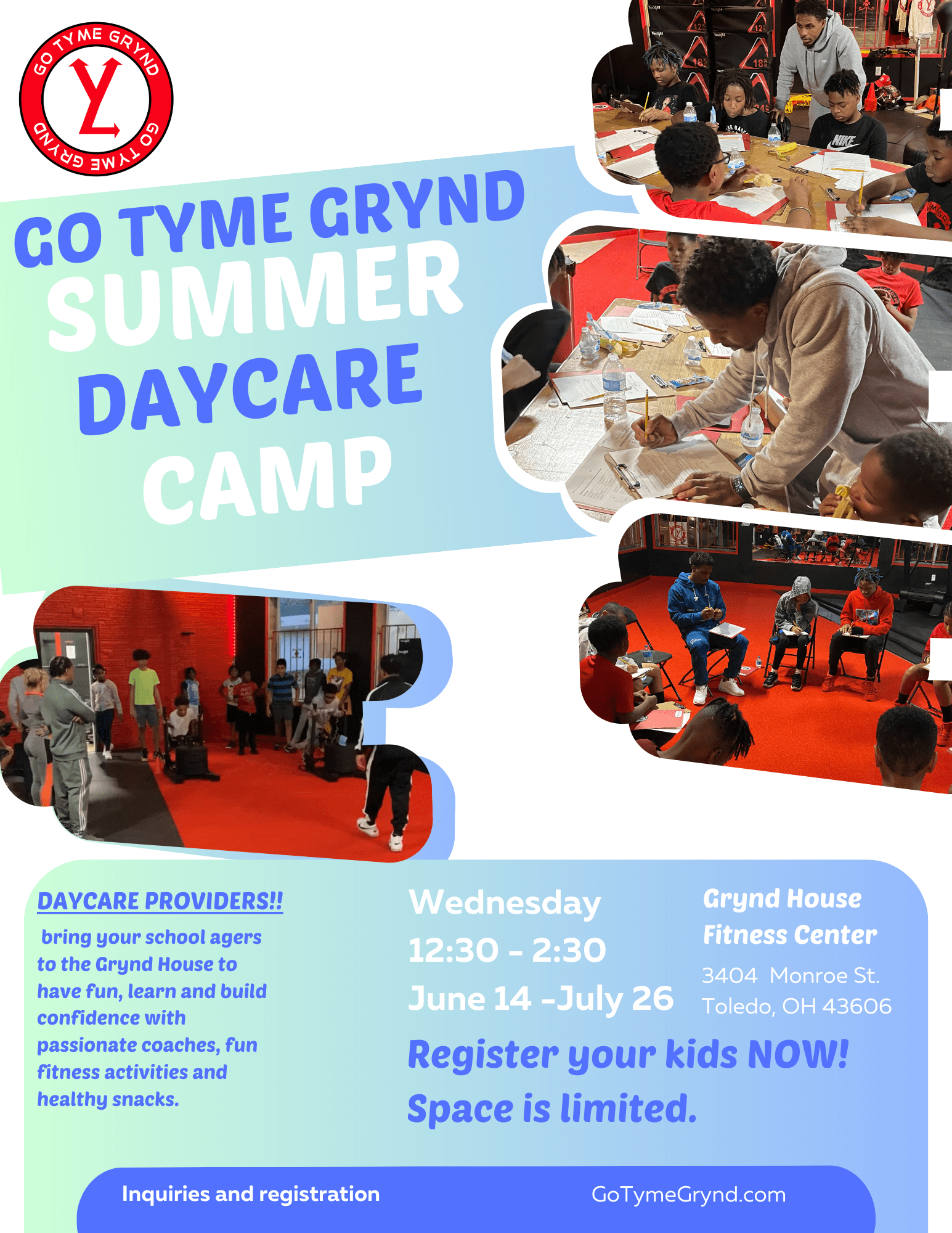 Go Tyme Grynd Daycare Camp